Board of Directors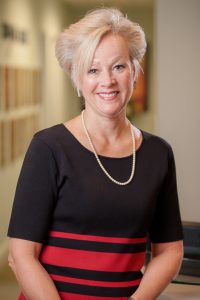 Deborah Cannon-Taylor
Chairman
Ms. Cannon-Taylor has extensive experience in property management – specifically hotel, commercial/retail, mixed use and multi-family. Ms Cannon-Taylor began with Hyatt Hotels and focused her career growth in the field of Full Service Hotel Sales and Marketing. From her start with Hyatt Hotels she progressed to Director of Sales and Marketing of the Full Service, 5 star, Peabody Court Hotel in Baltimore (Member Leading Hotels of the World). She then moved to Beaumont Hotels, as Regional Director of Sales and Marketing, and later Corporate Vice President of Marketing and Sales for Brookshire Hotels. She established her own company, Cannon & Associates, a full-service marketing company and later joined Cornerstone Management & Development (national, property Management Company) and served as its Vice President for over five years. She then formed CUSA, LLC and serves as its President. Ms. Cannon-Taylor directs all corporate contract development and company oversight. CUSA has provided property management services for commercial/retail, mixed use, multi-family, hotel management for over 30 years. Ms. Cannon-Taylor's & CUSA's experience ranges from 20,000 square foot to 250,000 square foot commercial and retail centers to small boutique properties, limited service inns and hotels to full service convention and resort hotels. Ms. Cannon-Taylor is a licensed Real Estate Broker in the States of Georgia and South Carolina and is a Certified Receiver with the State of New York. She also serves as the Director for the Third Grade AWANAs program at FBCW, is a teacher of the Elementary New Christian Class at FBCW and serves as the Chairman of the Board for First Care Women's Clinic (Cobb Pregnancy Services) and has served on this board for over 20 years.
---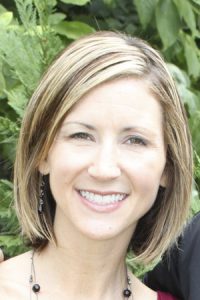 Tasha Whitener
Founder and Executive Director
Since 1997, Tasha Whitener has served youth in various ministries and programs. She was on staff at First Baptist Woodstock in the Children's Ministry for 11 years, which included serving as Director of ongoing programs with an attendance of over 600, and implementation of special events ranging from 500-10,000 people. Her work included recruiting and training leadership, creation and teaching of training materials and curriculum, designing promotional materials, coordinating vendors, and the maintenance of day to day operations of these programs. She was a CPS case worker with the Department of Family and Children's Services in Georgia and has directed RFKC since 2008. Tasha was also a First grade Sunday school teacher for 11 years. She and her husband, Doug, are the founders of KidS³, Inc. Tasha has served as the Executive Director since its establishment in 2010.
---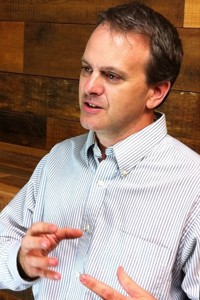 Steven Mutton
Treasurer
Steven is a graduate of Utica College of Syracuse University and has an Master's degree from the University of North Carolina at Wilmington. After a short stint playing golf, Steven has worked in finance for the past 20 years. His work experience in finance spans a range of industries: from golf, home building, theme park and telecommunication. He worked for Six Flags for six years and for the past seven years he has worked for DirecPath where he currently serves as Director of Finance and Treasurer.
Steven and his bride Alison have been married for twelve years and currently live in Holly Springs with their two children. They attend Woodstock City Church. They serve as foster parents working with Fostering Together and Faithbridge. In addition to fostering, Steven volunteers for Xtreme Life camps and Dare to Be Xtreme Saturday events. Steven also runs his own non-profit called Liquid PFE that teaches young people about finance.
---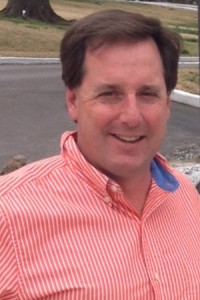 Randy Blackmon
Director
Randy has worked for 26 years in the Ceramic Tile and Flooring industry. He has managed locations and outside sales for distributors and manufacturers with the responsibility of developing and growing business in the Southeast, Mid-Atlantic and Northeast territories of the United States for corporations such as Dal-tile, Florida Tile, and Marazzi USA. He currently serves as the East Regional Sales Manager for a Mexican ceramic manufacturer.
Randy and his family spent 17 years living in Macon, Georgia, attending Vineville Baptist Church. Along with his wife, they fostered four girls, taught Royal Ambassadors, Girls in Action, and fourth grade girls Sunday school. They taught couples' small groups, in the middle school ministry and Randy co-taught their Sunday school class. They moved to Canton in 2006 and began attending First Baptist Church Woodstock. Randy has volunteered with Stand Up for Kids, a nonprofit organization for homeless kids in downtown Atlanta, and started working with WeFoster through FBCW becoming a Faith Bridge foster family in 2011. They currently serve as foster parents. Randy has also volunteered and worked at the Woodstock Royal Family KIDS Camp and Xtreme Life camps.
---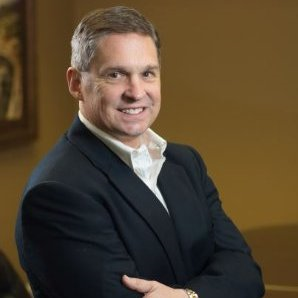 Adam Biesecker
Director
Bio coming soon.
---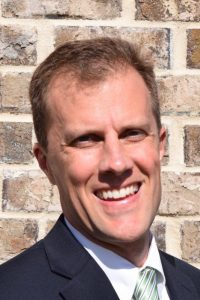 Jim Ligas
Director
Jim grew up in Roswell, GA, and graduated from the University of Georgia with a Bachelor of Science degree. He and his family are members of FBCW and active with COTS (Church on the Street Ministry) which serves and shares the Gospel to the homeless of Atlanta. He and his wife of 21 years, Amy, have two children who attend Liberty University in Lynchburg, VA. His hobbies include fishing, exercise, gardening and anything outdoors. He is self-employed at Ligas Enterprises which provides business telephone equipment & IT hardware nationally and internationally. He also holds a license with Keller Williams Realty Partners in Woodstock, GA. Life Verse: Prov. 3:5-6
---
Advisory Board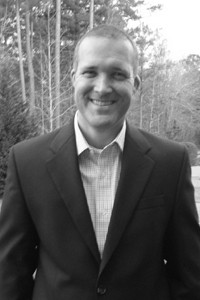 Douglas C. Whitener, Jr.
Co-Founder
Doug Whitener has worked for various companies and government agencies including Siemens, PwC, IBM, and the Georgia Department of Labor. Currently, Doug serves as Manager of Application Engineering for FiServ. He has served in various roles during his 20 plus years of service in the IT industry including: Senior Manager of US IT Customer Support, Data Center Manager, IS Systems Manager, Network Specialist, and LAN Engineer.
Doug has served in the Middle School ministry at his local church as well as with his wife as a First Grade Sunday School teacher for over 6 years. He also served at the Woodstock Royal Family Kids' Camp (for children in foster care) before being led with his wife to start KidS³, Inc. Some other programs and areas of service Doug has been involved in include: organizing the First Annual Community Service Day at Georgia State University, directing the outreach program at his local church, volunteering at SafeHouse outreach ministries for the homeless, serving at the Cherokee Family violence center, and serving on a short term mission trip to Nicaragua.
---
Charles L. Mingonet, Jr.
Charles Mingonet graduated from the Asbury College in Wilmore Kentucky with a B.A. in Business in 1980. He served as the Commanding Officer of Naval Air Station Atlanta as his final position completing twenty-five years of service in the Navy. This past year he retired from being the Senior Science Instructor for the Navy Junior ROTC unit at Hillgrove High School in Powder Springs, Georgia. He also served on the Board of the Good Shepherd Ranch, a youth Ranch for those in need located in Jasper, Georgia. Charles and his wife, Sandy, currently reside in Colorado Springs, Colorado.


---
G. Lee Welborn
Lee Welborn graduated from University of Georgia Law School in 1988 with a JD Degree, after receiving his Bachelor's degree in History from Georgia State University in 1985. He is a partner in the law firm of Downey & Cleveland in Marietta, Georgia, where he has worked since 1988. He is the founder of Cole House Mediation Services and mediates legal disputes for attorneys and parties.
Lee has been involved with children's ministry for many years as a Sunday school teacher, counselor at children's camps, and co-director of a before/after school program. He has served on the board of New Horizons for Children, a non-profit organization that is dedicated to ministering to Eastern European orphans. He and his family have hosted many of these children in his home as well as adopting two of these special kids as his sons.
Lee is actively involved at First Baptist Church Woodstock, where he is currently serving as a 1st grade Sunday school teacher and an ordained deacon. He has served in 2007-2008 as Chairman of the deacons. Lee is also a member of the Christian Legal Society and Christian Authors Guild.


---
Ronald K. Beutel
Ron graduated from the University of Maryland with a Bachelor of Science in Psychology, a Master of Divinity from Southern Baptist Theological Seminary, a Doctor of Ministry from the Northwest Graduate School of the Ministry and a Master of Arts in Counseling Psychology from City University. He is a licensed Church Consultant with Church Central, Inc. and an ordained minister. He has been a Director of Counseling for 12 years, the Pastor of three SBC churches, Chaplain, and a home missionary. He was also a Board member of the Pregnancy Care Clinic in Oak Harbor, Washington.
Ron worked at the psychiatric unit at Norton Children's Hospital and completed a residency at Baptist Hospital in Winston-Salem, North Carolina. He has submitted articles on religion for the Everett Newspaper, produced radio spots and hosted "Open Mike" for counseling issues, and is currently writing publications on Relational Conversation and Churches "Who" Abuse. He has also developed and presented seminars for the church and community on Alienation and Abandonment, Blended Families, Codependency – Family Series, Parenting Seminar, Relationships for Singles, Spiritual Warfare, Safe Relationships, Discipleship and Spiritual Maturity, and Parenting Teens.
Ron is a member of the American Association for Christian Counselors, North Carolina Chaplain's Association, American Association of Biblical Counselors, Association of Clinical Pastoral Education, and the Phi Kappa Phi Honor Society.